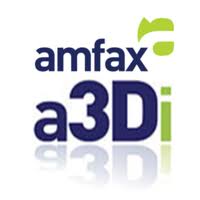 True 3D Inspection of your PCB Production.
amfax a3Di
Quality processes start with accurate inspections.
The a3Di provides extensive process data to feed an SPC system the information required to quickly verify and validate that your assembly operations can pass a customer quality audit with minimal data collection effort.
Take your printed circuit board assembly operations to the next quality level 
The a3Di utilizes absolute 3D measurements to inspect PCBA's up to 1x1Metre square in size .  Metrology precision in PCBA inspection can help you eliminate process defects; defects you might not know are there.  While the a3Di finds more true defects, its precision and measurement based programming limit false calls and the need for human intervention.
Amfax have been providing our customers with world class test and inspection solutions for over 30 years .The Amfax a3Di product is the culmination of all their efforts to provide significant return on investment to our PCBA inspection customers