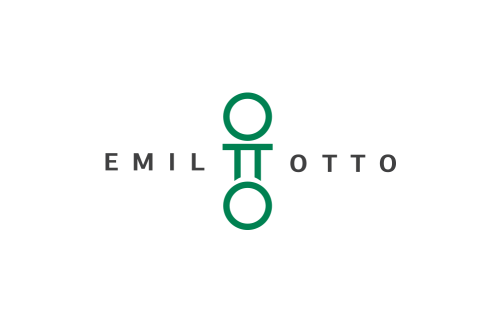 Emil Otto Announce the addition of Hand Disinfectants during Pandemic
Emil Otto expands the product range of disinfectants
20MAY
In early April, Emil Otto GmbH presented the hand and surface sanitizers for the first time. Due to modified guidelines by the Federal Institute for Occupational Safety and Health (BAuA), these products can now be distributed. Ever since, the new product line has developed into a good revenue driver. Therefore, Emil Otto is expanding the product range and is now introducing more disinfectants for surface and hand cleaning.
The new sanitizers are either based on ethanol or ethanol-isopropyl alcohol. "The product development is based on different recommendations of the BAuA and the WHO. The BAuA recommends disinfectants to be based on isopropyl alcohol, whereas the WHO favours products based on ethanol or ethanol-isopropyl alcohol", explains Markus Geßner, Marketing and Sales Manager of Emil Otto GmbH. Both product groups have a very good sanitizing effect. However, the WHO recommends products containing ethanol, as ethanol is much cheaper and is widely used internationally.
The disinfectants based on ethanol or ethanol-isopropyl alcohol are the hand disinfectants EO-HDC-002 and 003, respectively EO-HDC-004. Furthermore, the surface agent EO-EXO-CV2 is also based on ethanol. The disinfectant for surface cleaning EO-EXO-VC3 on the other hand is based on ethanol-isopropyl alcohol. "We can therefore offer our customers disinfectants that are not so dependent on the alcohol price on the world market and on supply possibilities. Since we do not know how the corona crisis will develop and whether further pandemic waves are to be expected, it is important to develop products that are free of price increases and speculation and will certainly remain available in large volumes," said Geßner.
Like the disinfectants EO-HDC-001 and EO-EXO-CV, both based on isopropyl alcohol, which were first introduced, the new products will also be supplied to all public health institutions such as hospitals, doctors' practices, health centres, but also to other care institutions and public supply facilities such as town halls, health authorities etc. at special conditions.
https://rydontechnology.com/wp-content/uploads/2017/03/emil.png
500
500
Mark
https://rydontechnology.com/wp-content/uploads/2017/04/large-2017c.png
Mark
2020-08-19 10:44:57
2020-08-19 11:04:52
Emil Otto Announce the addition of Hand Disinfectants during Pandemic